"Wardrobe is probably the most important element in storytelling, outside of actually writing, because we, as people, say so much about who we are and what we believe in, and what we want, and what we think of ourselves, by the way we dress." Daniel Levy, Schitt's Creek creator and actor
If you're not quite on board and still doubting whether what you wear matters, here's another POV for you.
What's your favorite movie or show? Would your favorite actor in that movie be who she is without her very specific costumes? Costumes are the actor's wardrobe.
Here are some examples of my favorites movies  and shoes with fantastic costumes:
Schitt's Creek! David's character would be pretty bland (and confusing) if he simply wore jeans and a t-shirt.
Legally Blonde's Elle Woods just wouldn't be Elle Woods wearing anything but her signature pink.
Who can forget Dwight Schrute's cheesy, mustard colored, short sleeved dress shirts? (The Office)
What about something a bit more realistic? Annalise Keating would not be as bad*** on "How to Get Away With Murder" wearing an ill fitting suit from Macy. Do you think?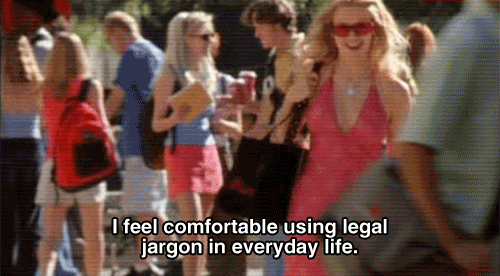 Your daily "costume" says so much about you that would be time consuming, difficult, and possibly embarrassing to speak out loud.
You don't need the budget of a movie's costume department, just some thoughtfully chosen pieces in your wardrobe. You'll be a star in your life with clothes that fit, flatter, reflect your personality and allow you to own the room when you walk in.
Does what you wear on a regular basis for all of your roles in your career support you?
You might also like this post, Does Your Costume Reflect the Real You? .
Before You Go…
Before you go..
Download The Ultimate #SHOPYOURSHAPE Guide
At Last, a complete resource with all the stores with sizes and proportions to fit your unique shape!
No matter what your body type, in this guide, you'll find more shops and sites than you ever knew existed... that cater to just your size, height and shape!